Sichern Sie sich das
"Jetzt-erst-recht-dispergier-Konjunkturpaket"!
In the smallest,
we are the greatest!
Dispersing, Homogenizing and Rapid Mixing
with the UHS-RS Technology from MICCRA
The particle size reduction and homogeneous distribution of particles and droplets plays a very important role in many areas of our lives. Many of us do not know, for example, that many things of our daily life are present in finely distributed, homogeneous form. Either as suspensions, dispersions or as emulsions. Heterogeneous mixtures of substances have the property that they do not or hardly dissolve into each other or chemically combine with each other. As soon as two substances do not dissolve into each other by normal stirring or on their own, mechanical processes are usually used for this purpose nowadays". And this is exactly where we come in. We don't make much fuss about us, but about your product. What began more than 25 years ago with 2 drives and 5 tools for laboratory applications has now grown into a worldwide unique product group with the largest range of standard and special tools on a laboratory scale up to fully automated machines and systems on a production scale.
Dispersing and homogenizing with UHS-RS technology from MICCRA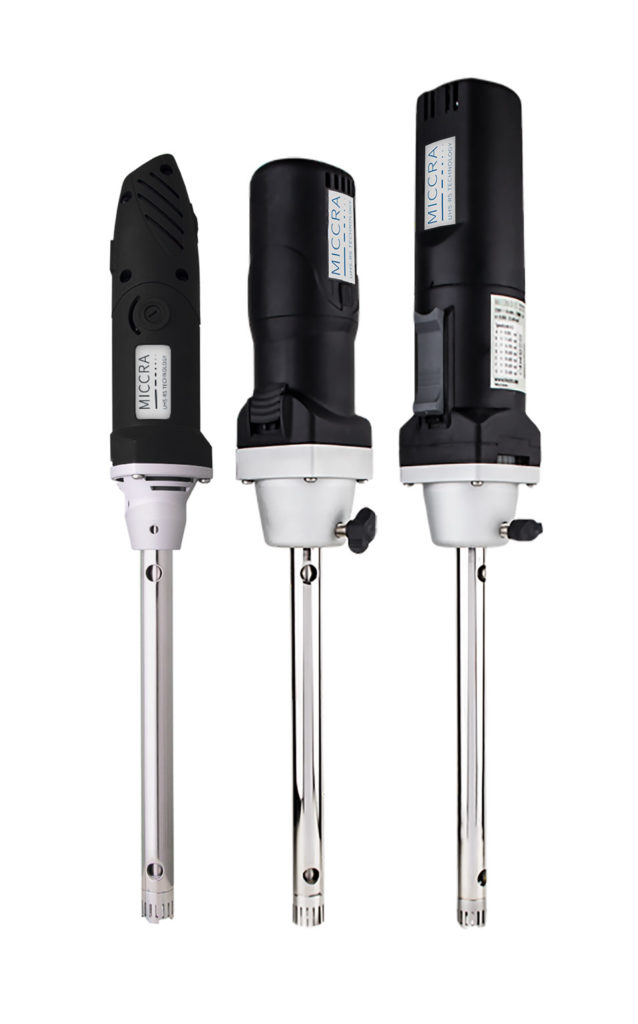 The
Mini-Series
has been specially designed for laboratory applications. The
Midi-Series
for the pilot plant and small production. The
Maxi-Series
, is the workhorse when large quantities have to be processed on a production scale. With the procedures our systems are divided into:
Batch (from above into open or closed vessels or containers)
InLine (process to be operated as a closed system in circulation or continuous mode via a dispersion chamber)
Plant (On request as fully automatic compact production plants in open and closed design)
Our systems go into depth. Thought-out to the last detail, we convince with inner values.
The MICCRA systems are versatile, captivate especially by their high reliability, always reproducible unique product qualities, as well as their economy.
Time savings of up to 95% are no rarity. This is made possible by our holistic concept. Starting with our high performance drives, which are designed for highest speeds, through to the variety of all our special tool geometries, which are hardened as standard and ensure a 4 to 5 times longer life span, and ends with our expertise for almost every application.
Pharma
Chemistry
Food
Cosmetics
Biotech
Our instruments can be found wherever high volumes or a large number of samples have to be processed in a very short time. The combination of intelligent electronics, high-speed drives, fine cutting tools and modular quick-change technology is standard for us and is appreciated and recommended by our customers worldwide.
To be unique, even extraordinary, you have to go beyond the limits of what has been known so far. That is why we research, develop and manufacture solutions to provide your products with the best possible surface maximization. As one of the few manufacturers worldwide, we have focused exclusively on the field of dispersion and homogenization. With our slogan: "Speed is our drive", we not only combine our approach to solutions for the high speed rotor/stator systems (UHS-RS Technology) developed by us, but also our speed from the request for quotation, over the project planning, up to the delivery of your MICCRA products. We offer you the widest range of solutions from laboratory to production scale, which help you to minimize your daily workload and increase your productivity. By the use of our solutions in many cases more expensive, more complex and more time-consuming procedures like e.g. ultrasonic, ball mill and high pressure applications etc., could be replaced as a highly effective process alternative.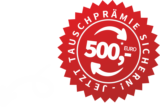 MICCRA

D-8
tauschen gegen die
MICCRA MiniBatch D-9


und Tauschprämie sichern
Handlich klein, kravoll, dennoch extrem hochtourig ist die MICCRA MiniBatch D-9 für Volumina von 0,1 bis 20.000 ml konzipiert.

MICCRA

D-13
tauschen gegen die
MICCRA MiniBatch D-15


und Tauschprämie sichern
Mit der integrierten Konstantelektronik mit Tachoregelung werden Viskositätszunahmen und größere Volumina spielend leicht bearbeitet und die Drehzahlen dabei stets konstant gehalten.
MICCRA homogenizing & dispersing tools
One concept, thousands of possibilities. As an absolute specialist in the development and production of dispersing, homogenizing and rapid mixing systems, the MICCRA solutions are divided into 3 sizes and cover 3 process areas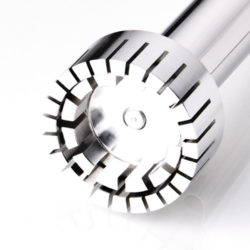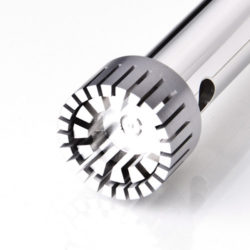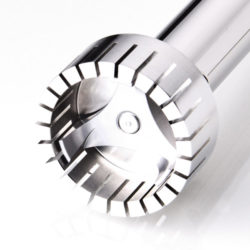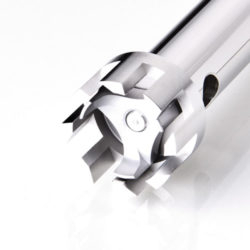 MICCRA Profi Rührwerkzeuge
The new laboratory stirrer generation of MICCRA.
The best Team mate for the daily routine works in various industries from very liquid up to pasty products. Our OS Series stand out among other things with their compact design, the very large, clear display, depending on the model, different display options for speed, torque and timer and are the class leader in noise levels.
The legendary high reliability, known from our dispersing & homogenizing series, paired with, outstanding performance and longevity of these systems once again shows our commitment to provide high qualitive products with an unmatched price to performance ratio.
5 different models from lower volumes, to high speed and highly viscous applics will always help to get the job done in the most efficient and most silent way. A comprehensive range of accessories rounds off and completes this series to a reasonable degree.
MiniStirr, masters your daily stirring applications in no time
The powerful drive covers a volume range up to 40l and a viscosity range up to 50.000 mPas. Small, powerful and digital.
The powerful drive covers a volume range up to 80l and a viscosity range up to 50.000 mPas. Small, powerful and digital.
The powerful drive covers a volume range up to 150l and a viscosity range up to 100,000 mPas. Small, powerful and digital.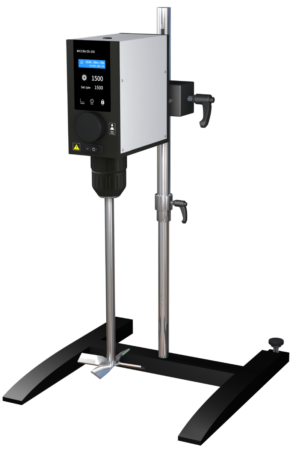 The powerful drive covers a volume range up to 250l and a viscosity range up to 100,000 mPas. Small, powerful and digital.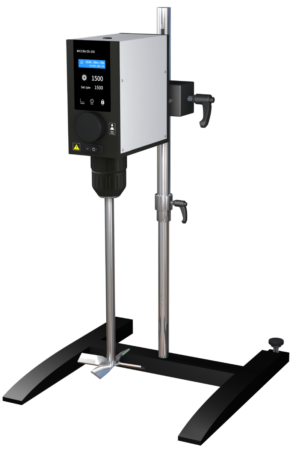 Empfehlungen des Robert Koch-Institutes